New Mexico Counties
Thanks to Charles Walters for creating a page listing our county's neighbors.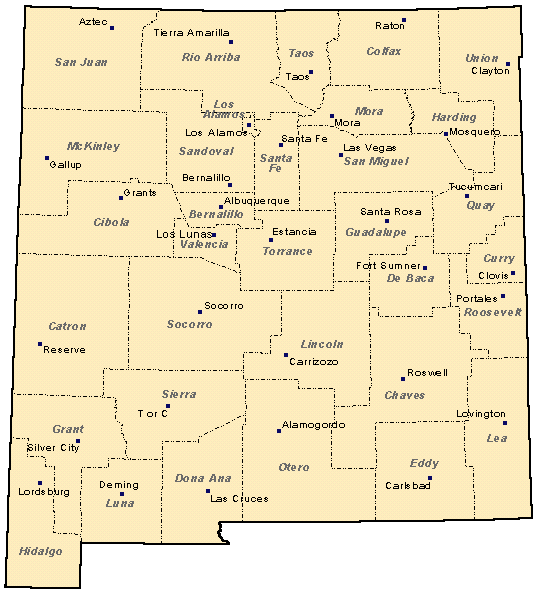 If you would like to host Grant County as the County Coordinator, please contact us.
If you can assist or have suggestions for other resources, or would like to volunteer to do lookups, please let us know. Your participation is valuable.
State Coordinator:Susan Bellomo
Assistant State Coordinator: Leon Moya